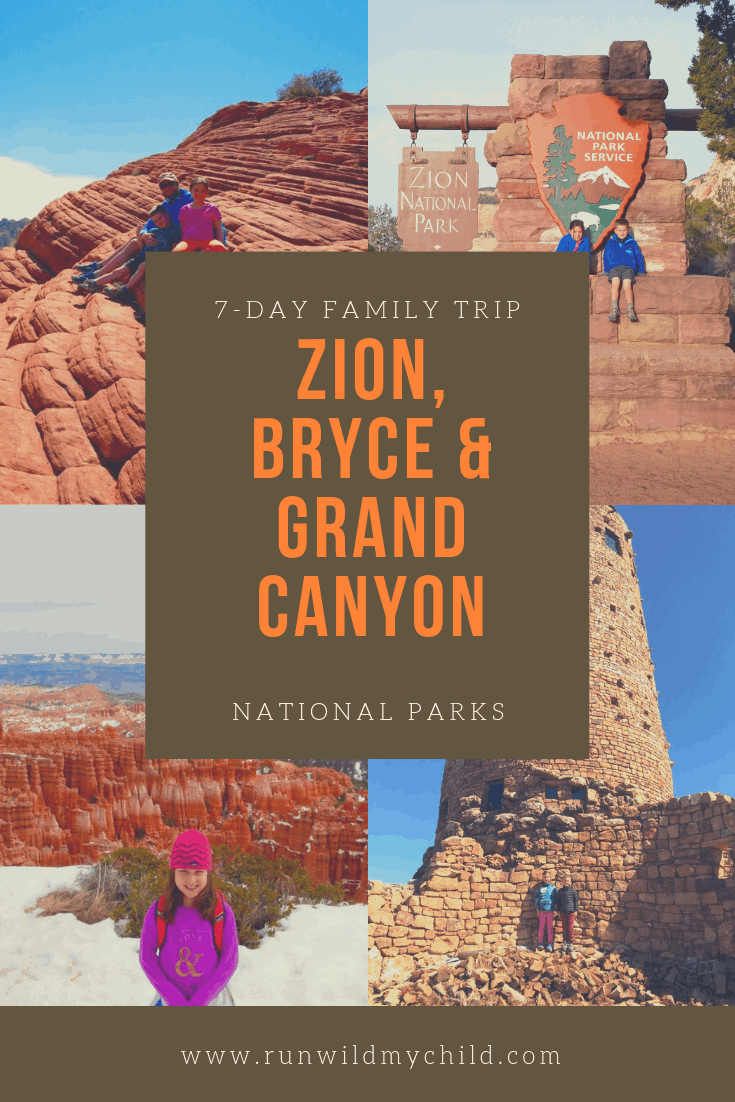 "Mom, what are those big white things?" my daughter asks while peering out the window as we drive through the grassy plains of the Midwest.
"Those are wind turbines. The wind helps make energy which gets turned into power. Like the power that turns on the lamp in your room or the lights in the house."
Immediately following my explanation came the rounds of questions that spilled out of a curious five-year-old's mouth after being told that a giant monster-like structure uses wind to create power. It is pretty amazing when you think about it.
Our conversation ignited a critical discussion that my husband and I felt we needed to start sharing with our kids about caring for our environment. How can we instill in them an appreciation and respect for the natural living life around them? After wrestling with this big idea, we finally realized the answer is a lot simpler than we thought: It's about giving our kids opportunities to interact with nature starting at a young age.
What better way to explore this idea than by visiting and discovering the national parks across the United States and exploring the incredible landscapes of our country? With a map of the U.S. displayed in our family room and pins to mark our destinations, we were ready to explore the history, nature, and learn all about the preservation of our land and animals as a family.
With over fifty national parks spread across the U.S. and nearly 300 million visitors each year, these natural wonders can be a cornerstone in the way we address environmental topics with our offspring. The big question is, where do we begin?
My family and I found ourselves beginning our journey by trekking through the rough and jagged trails of the Badlands in South Dakota, witnessing the damaging yet, renewing effects of a natural forest fire that had happened near Jewel Cave National Monument. The charred, black trees were the only remains of what once existed in a dense forest. Through the chaos of fallen branches and rotting trunks, sprung new life. Peering through the now open land, flowers and grass were slowly taking the place of what was once alive. This moment sparked an organic conversation about the dangers and causes of forest fires, but also how they can stimulate new growth.
My husband and I realized the value of teaching our kids about the magnitude of our actions on the ecosystems around us. While hiking on the paths in Yellowstone National Park, our children would discover a leaf or interesting rock along the way. To a young intrigued mind, this made the perfect souvenir to bring home and show friends. However, this proved to be another teachable moment as we explained the importance of leaving nature where you found it.
Kiersten Einsweiler, blogger and fellow adventure seeker from Hiking In My Flipflops, shares how she and her husband have helped their children to develop a deeper understanding of nature's inhabitants: "We had a recent run-in with a snake on a trail, and my daughter was absolutely terrified – screaming and crying for a good part of the hike back. On the drive home, she thought maybe the snake was actually a 'kid just like her' and was just as scared as she was."
With her children making this connection, Kiersten goes on to say that she believes her children see the "parallels" between how we respect human beings and living creatures and how nature is the "…home and space of a plant or animal."
Our kids' favorite experience on our life-long grand adventure was taking part in the National Park's Junior Ranger program. Over the years, this program has evolved and now includes national monuments, with many being managed by the park service.
Their motto, "Explore, Learn, and Protect," quoted by the many children sworn in each year, couldn't be more true. With the typical participant age being between 5 and 13, our daughter could take part. Our son, who is three, was able to participate in the Pee Wee Ranger program offered at Jewel Cave National Monument located in South Dakota's Black Hills. We have found that regardless of age, all children are encouraged to take part in their programs.

Making our way to Glacier National Park in Montana, our kids were equipped with various tasks in their Ranger booklets and prepared to earn their badges. Marveling at the giant "monsters of ice" as our son called it, we talked about the correlation between human activity and rising temperatures leading to shrinking glaciers.

Next up? Yellowstone, the world's first national park located in Wyoming. It is known for its geysers, mountain beauty, and hundreds of animal species. With nearly 4 million people visiting the park, there's bound to be garbage left behind. After picking up bits of trash found tumbling along the backcountry trails, my husband and I showed our kids what the saying, "Whatever comes in, must come out" quote truly means.

Along with Yellowstone, the national park service has made a concerted effort to become more sustainable based on the changing climate, and the impact visitors have made in the parks. Putting this into perspective, Isle Royale, a remote island in Michigan only accessible by plane or boat, spends $15,000 a year removing guests' trash. This issue is one my husband and I feel we need to bring to the forefront of our children's minds. Being respectful of the land, which means cleaning up after ourselves so other's can enjoy it's beauty too.
Providing tangible dialogue relevant to our future existence, there is a wealth of information to be shared with our little ones. For example, restoration of the Redwood forest, the impact tourists have on soil erosion in Zion National Park, or how trails protect naturally growing plants. And let's not forget the increased water and air pollution in the Great Smoky Mountains. How about the encounter of non-native species causing detrimental damage in Sequoia and Kings Canyon National Park? These are the real-life experiences exposing the significance as to why we must protect these precious resources.
Looking back, we'll never forget the moment they raised their right hand and promised to preserve and protect these places so future generations can enjoy them. From exploring the third largest underground cave to hiking, observing, and identifying animal hides, our children were sworn in and declared lifelong Junior Rangers. The quest to accomplish this noble deed and earning a badge to commemorate this momentous time will forever live in our hearts.
In the words of songwriter Woody Guthrie, "From the Redwood Forest to the gulf stream waters. This land was made for you and me." As we move into the 21st century, our world continues to change along with its environmental issues. Taking the time to search out destinations that satisfy our lust for adventure and thirst for knowledge, let's continue to bring awareness to our children who will pass it on to future generations.
"I began to realize how important it was to be an enthusiast in life. If you are interested in something, no matter what it is, go at it full speed. Embrace it with both arms, hug it, love it, and above all become passionate about it. Lukewarm is no good."
-Roald Dahl
I came across this quote and wanted to share it with you. However, it's interpreted, maybe it will make you step back and reflect a little. It did for me. It's funny how I come across little reminders like this. 
I welcome these breaks. Don't you?